Port la Forêt Infrastructure
A genuine high-tech laboratory, Port la Forêt Infrastructure is equipped with ultra-modern tooling enabling the production of high performance composite parts.
In addition to its three 120°C class curing ovens (up to 35m), CDK Technologies boasts one of the largest autoclaves in Europe (50 X 1.8m), dedicated to the manufacture of masts and large composite parts.
Its workshops enable the assembly of items of up to 70-foot. The assembly of large items in excess of 70-foot are manufactured at its subsidiary Keroman Technologies (Lorient), which can also accommodate large craft for refit.
3 heated workshops spanning a total of 2,250m²
Load capacity 2.5T
2 x 120°C class gas ovens (35 X 7 x 4m and 26 X 7 X 5m)
1 x 160°C class electric oven (7 X 3 x 2m)
1 x 120°C class autoclave with an operating pressure of 4 bars (50 X 1.8m) Programmable temperature cycles
1 x 120°C class autoclave with an operating pressure of 4 bars (12 X 1.6m) Programmable temperature cycles
Port la Forêt Building I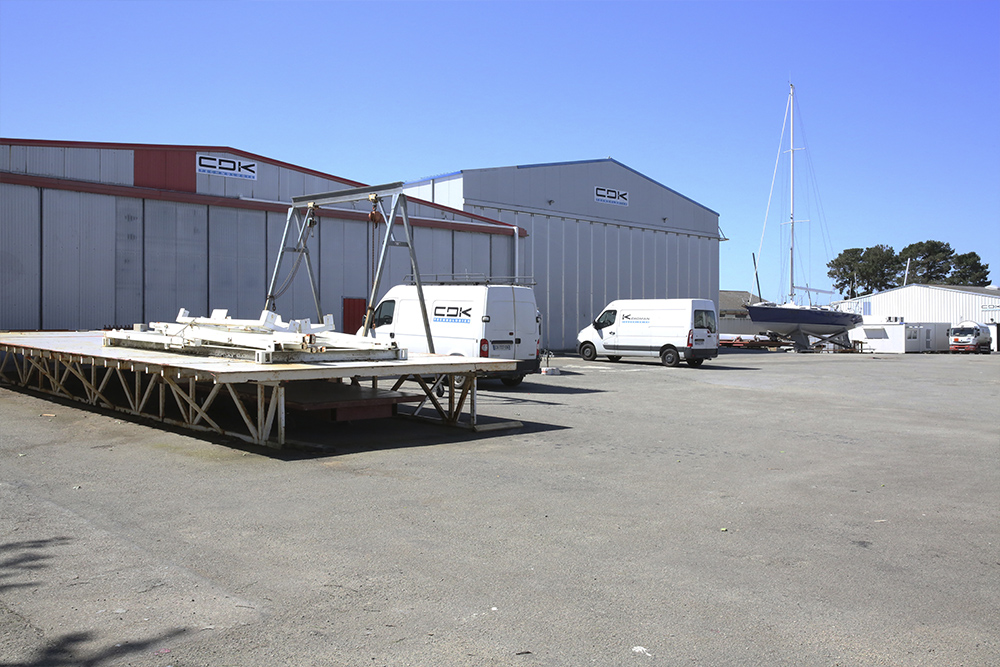 Surface : 1100 m2
Platform surface: 2800 m2
Workshop length: 35 m
Workshop width: 29 m
Height: 8 m
Door opening: 28 m x 5 m
Kiln: 30 m x 7 m x 4 m, de 400 Kw pour 180°C
Oven: 1 mx 1 m x 1,80 m pour 250°C
Port la Forêt Building II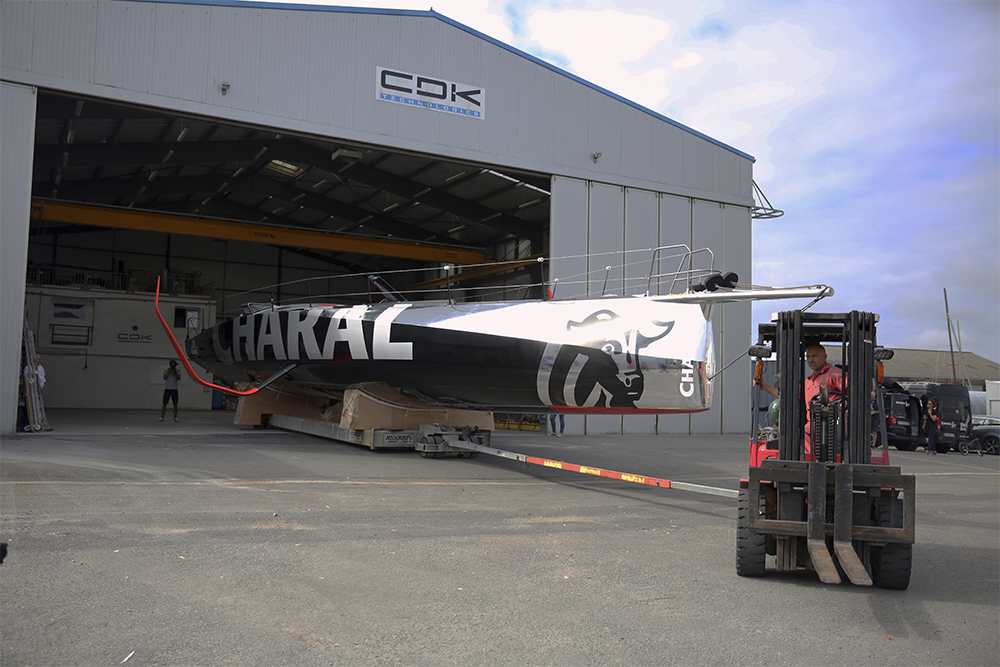 Surface : 2000 m2
Platform surface: 2000 m2
Workshop length: 31 m
Workshop width: 22,50 m
Height: 10 m
Door opening: 22,5 m x 700 m
Handing (marina): 30 tonnes fork lift truck, 50 and 250 tonne crane, hydraulic 18 tonnes traiter
Port la Forêt Building III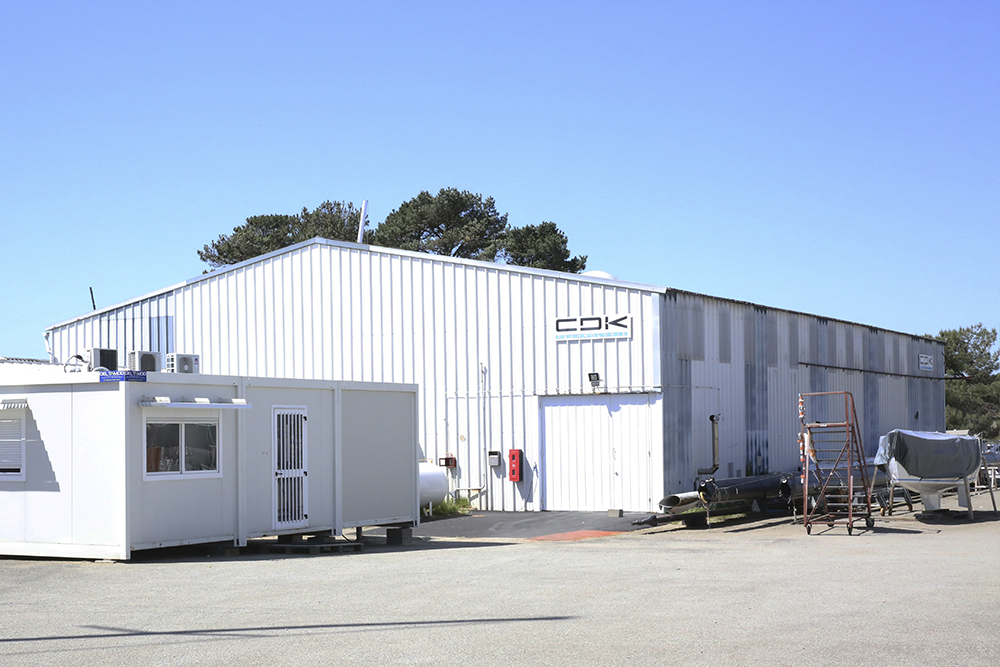 Surface : 700 m2
Platform surface: 3400 m2
Workshop length: 30 m
Workshop width: 20,50 m
Height: 8 m
Door opening: 20 m x 400 m
Autoclave I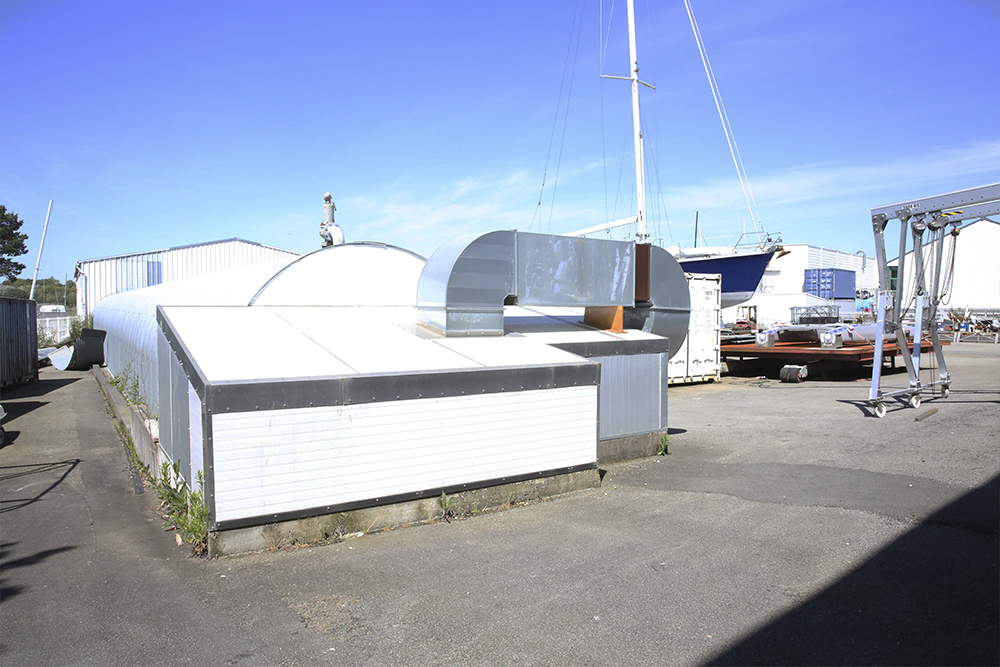 1 x 120°C class autoclave with an operating pressure of 6 bars (50 X 1.8m)
Programmable temperature cycles
Autoclave II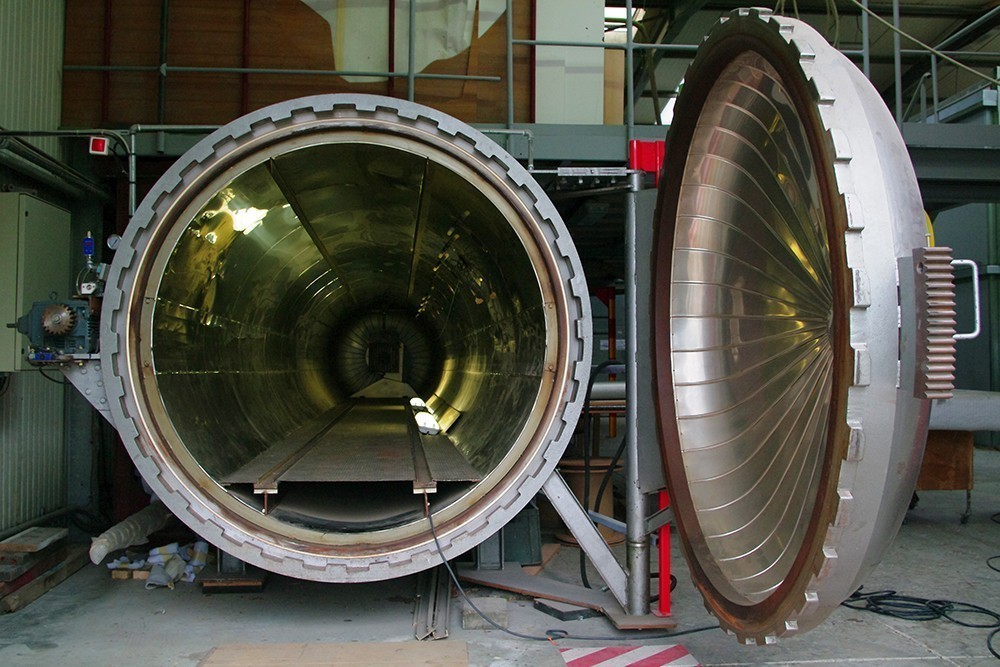 1 x 120°C class autoclave with an operating pressure of 4 bars (50 X 1.8m)
Programmable temperature cycles